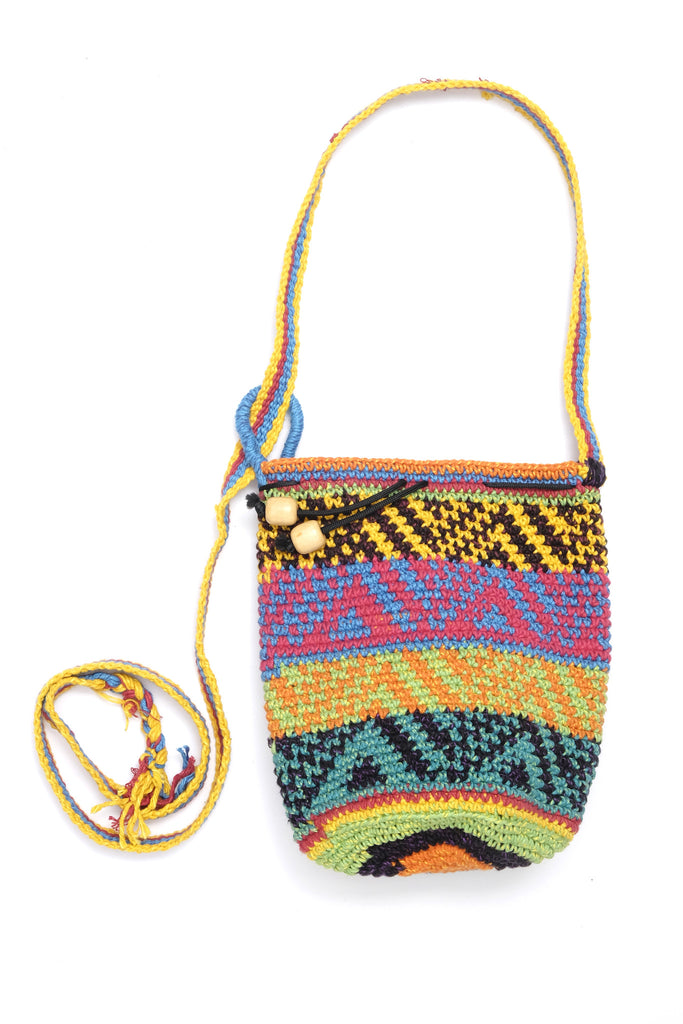 Juana Shoulder Bag Small
Sold Out
100% hand crocheted cotton shoulder bag. Vibrant colours and multiple designs, strong, durable, ornamental and practical these bags are made to last a lifetime. Drawstring closure. Created by artisans in the Central American highlands. Perfect for phone, wallet, make-up etcetera.

Size: 20cm(w) x 20cm(d). 5mm thick crochet. 2 litre carrying capacity.

Guarantee
We support fair trade with artisans in their countries of origin and it is our intention to deliver the best handmade merchandise we can possibly source. We stand by all our products with a money back guarantee or full replacement at no charge.
Disclaimer
Colour combinations and designs can vary due to product being hand crafted and individual artisans crafting uniquely. Images are indicative only.